Warranty and Post-Warranty
Servicing
Max Service
The largest and most modern service network
for electric scooters
in Central Europe
The only authorized service for INOKIM, ZERO, E-Twow, VSETT, SXT, Hero, Egret, The-Urban, Xiaomi and other brands.

Thousands of spare parts in stock.

Special battery diagnostics and servicing.

Warranty, post-warranty service and advice.
Technicians trained directly at the manufacturers.

Guaranteed repair within the agreed period.

Completely free service with Max Cares Plus.
electric scooter deserves attention Electric scooter is not a toy or a common consumer electronics item. First and foremost, it is a transport means that is capable of achieving fast speeds. Therefore, like cars or motorcycles, it too deserves regular servicing and inspections.
Max Service
Price List
The prices are listed including VAT.
Warranty repairs

applies to goods purchased from us

Free of charge

We do not provide warranty repairs for goods purchased from other vendors.

Max Cares Plus

if purchased by customer

Free of charge More info about Max Cares

Safety inspections

safety is more important for us
than profits Free of charge

We do not provide safety inspections for goods purchased from other vendors.
Goods purchased from us

hourly price of work

30 €/30 min

Goods not purchased from us

hourly price of work

60 €/30 min
Given the weight of their body/frame, electric scooters offer extreme performance, which means that they are subjected to extreme stress. That is also why they are among most environmentally friendly modes of transport – offering almost incredible ratio between their own weight and the rider's weight, which they are capable of accelerating to high speeds and transport over long distances.
The scooters suffer from strong shocks and vibrations on our roads and sidewalks, yet despite relatively small wheels they are able to stop over a few meters distance. All this causes a great deal of stress, which is at the limit of what modern materials are capable of withstanding. Therefore, it is important not to neglect regular servicing and to identify and eliminate any problems in the interest of your own health.
Shipping You may bring the equipment to be serviced by using a free courier whom we shall send to your place to pick up the scooter.

Book a service visit
step by step
Service Procedure
1. Contact us
Order a visit to the service shop online, by phone or by e-mail sent to service@maxblinker.com. Please have ready the exact model you wish to have repaired (e.g., SXT Light Eco), serial number (if the product has any), invoice/proof of purchase and the description of the problem you need to resolve.
2. Prepare your scooter
We shall order a courier who will come to pick up the product. Therefore, please have your product packed properly to prevent any further damage during shipment. Use a sturdy box and bubble wrap, ideally the original packaging that came with the product. Do not forget to pack the charger. The courier usually arrives the next working day.
3. Hand over the scooter
Hand the product over to the courier.
4. Diagnostics
Our service center shall diagnose the problem. This usually takes up to three working days, depending on free capacities of the service shop and the complexity of the problem.
5. Price offer
We will contact you by phone or e-mail, sending you a list of necessary repairs and spare parts, their availability and prices. If you agree with the proposed procedure, we shall proceed with the repairs. If our service shop does not have the spare parts in stock, we shall order them from the manufacturer.
6. After repair...
After repairing it, we shall test the product and, if everything checks fine, we shall hand it over to the courier who will deliver it to you free of charge. You only pay for work and spare parts, or possibly postage fee for spare parts, if we had to order them separately. The payment shall be made online, to the account.
Free shipping from/to service shop applies to products weighing no more than 30 kg. With heavier products, we shall prepare a special offer.
We check the origin
What else do you need to know?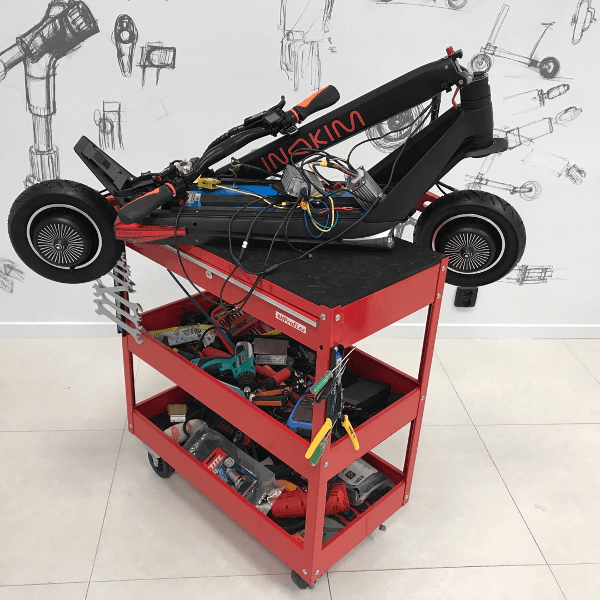 We shall only accept products to our repair shop, whose origin you can prove.
As part of owner protection, we do not accept any products to our service shop, whose origin can not be proven by the owner. Although we could generate more income by accepting such products for repair, we shall not provide any servicing, replacement chargers or spare parts for these products. By doing so, we try to make life difficult for thieves and thus protect our clients, so that it is simply not worthy for them to steal any scooter. There is no problem if you own a second-hand scooter. Just ask the previous owner for the proof of purchase.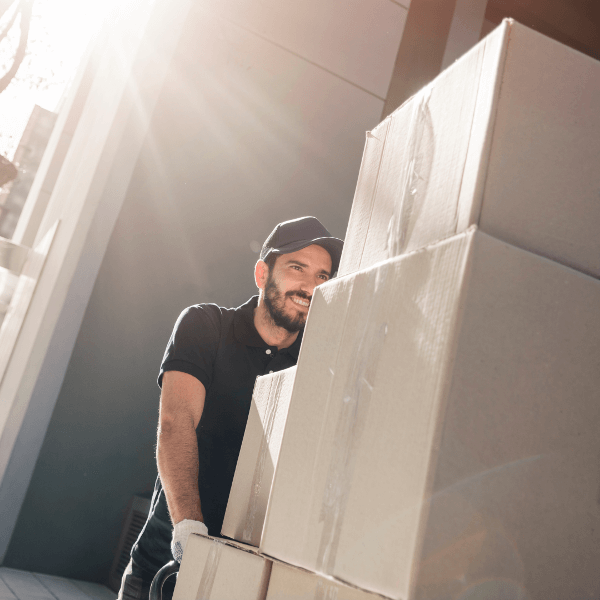 If you are sending us your product by courier, please make sure it is packed thoroughly.
In a box of appropriate size and protected by bubble wrap, so that it cannot get damaged during transport. Do not forget to pack the charger and we also ask you to send the product cleaned, as much as possible.
protective packing
pack the charger
clean device
Most repairs take between one to two hours. The price of used spare parts, including the costs of their shipment from the manufacturer, shall be included in the total price of repair. We shall inform you in advance whether any spare parts are needed. The service shop's minimum charging unit is 30 minutes.