What makes our service center world-class?
Ready for a tour?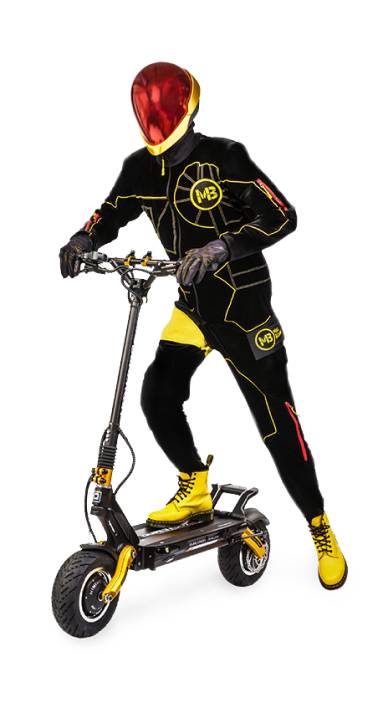 Welcome to Max Blinker service center
Electric scooters and other personal electromobility vehicles are no toys or ordinary consumer electronics products. First and foremost, they are a transport means capable of achieving fast speeds. That is why they deserve regular servicing and inspections very much like cars or motorcycles do.
If your TV breaks down, all that happens is that you won't be able to watch a Netflix series. However, if your personal vehicle breaks down, you may be late for a meeting or it may put your health at risk. You only have one health and we understand that. That is why we built our service supercenter. When it comes to service or your health, there really is no room for compromise.
Entrust your scooter to our professionals who are directly supported by manufacturers. We do service as if we were to entrust our own lives to your vehicle once the service is done.
More info
400+ m2
Service center area
Ready for a tour?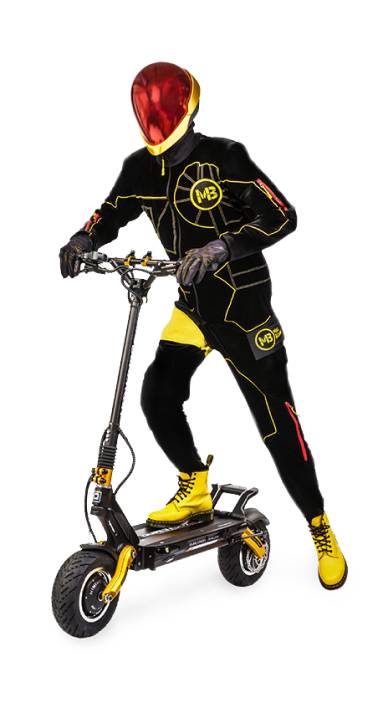 European service
supercenter
When it comes to service, there is no room for compromise. That is why we built the largest state-of-the-art service supercenter that takes care of electric scooters and personal electromobility vehicles made by over 20 brands. All this with direct support from manufacturers who help us to diagnose the most complicated cases.
We have more than 10 000 original parts in stock, we perform special diagnostics of batteries and electronics and we do service as if we ourselves were to ride the repaired vehicles to the Max. That is why you can trust us without worries. We think both ecologically and economically. Therefore, we not only replace but also repair electronic components where it makes sense.
More info
10 000+ original
parts in stock
Special battery
diagnostics and service
Warranty and post-warranty repairs and advice
Damage repair absolutely
free with Max Care*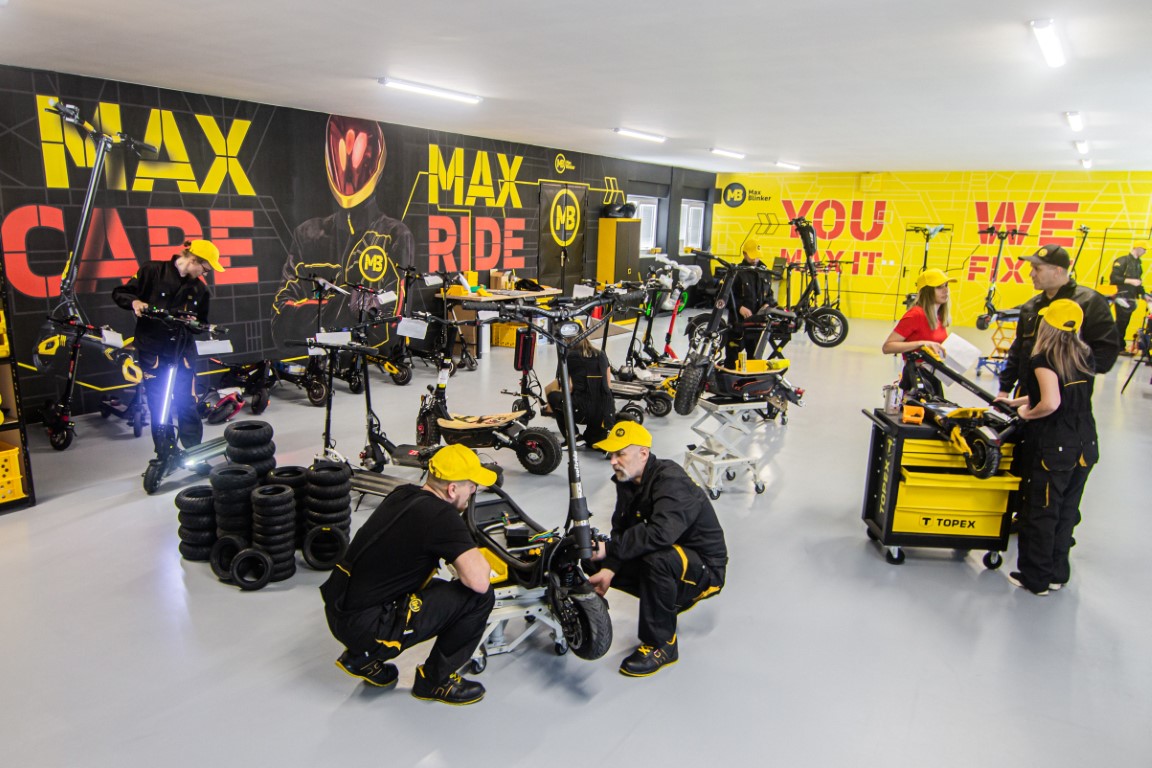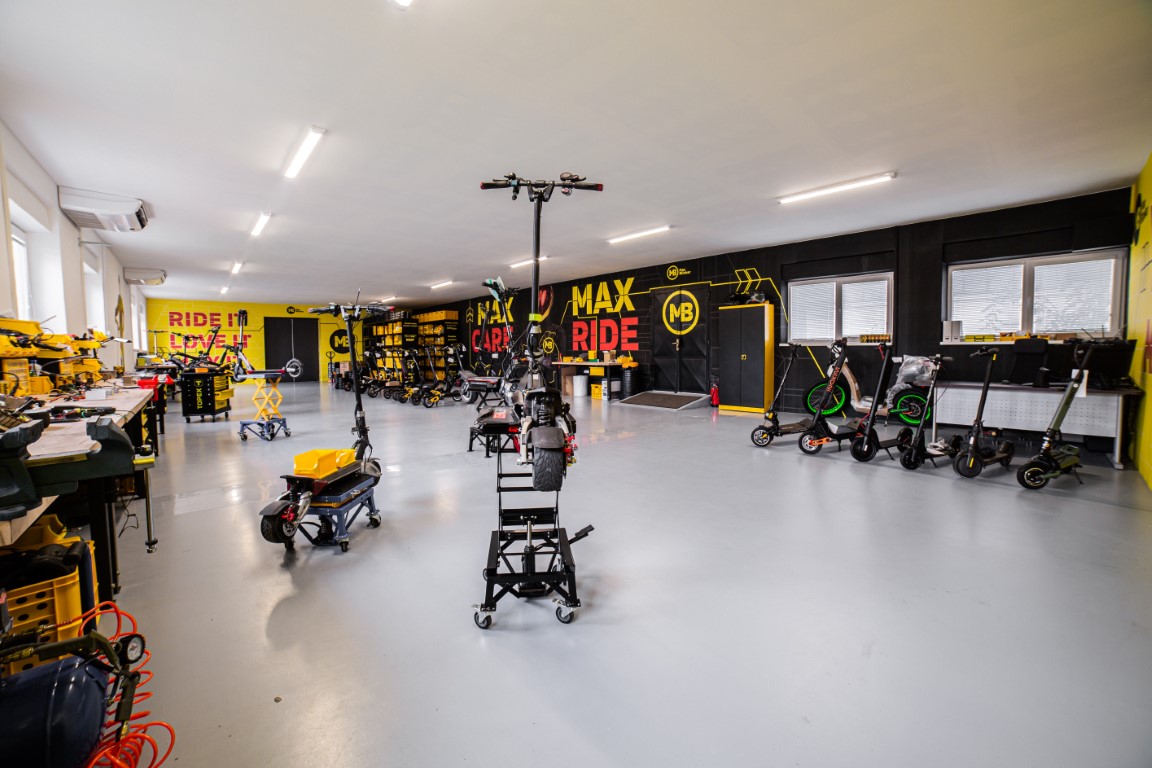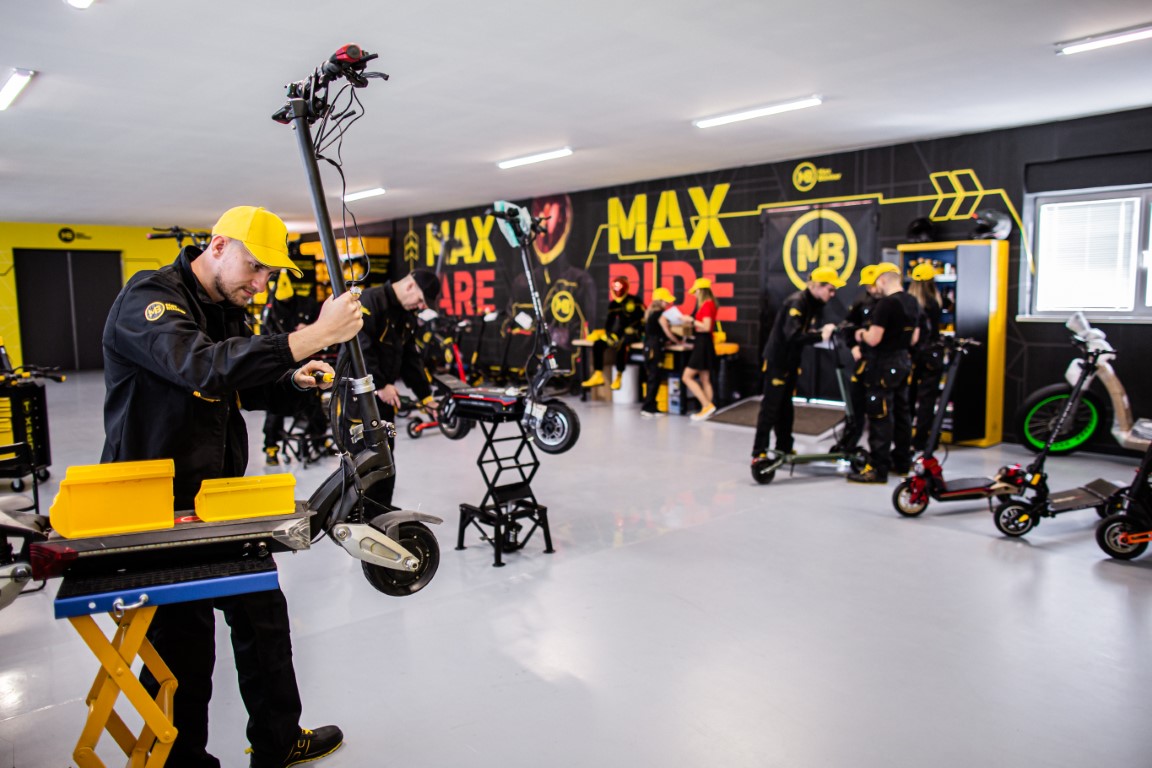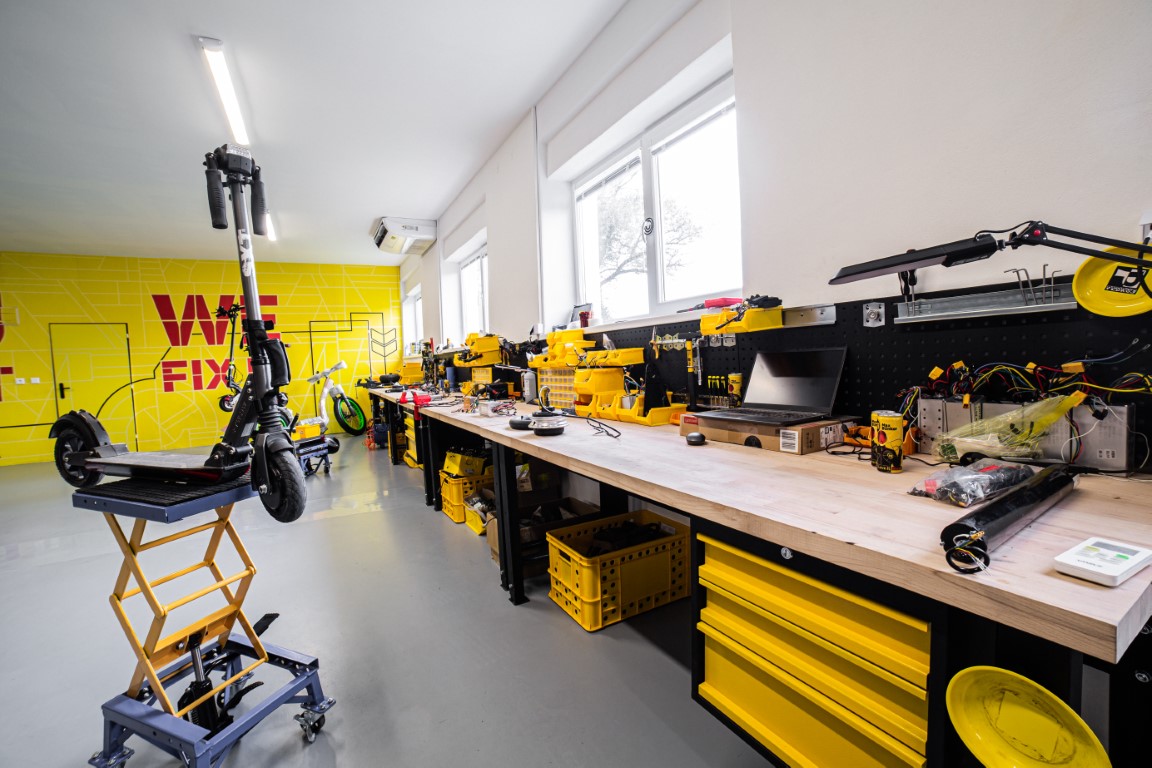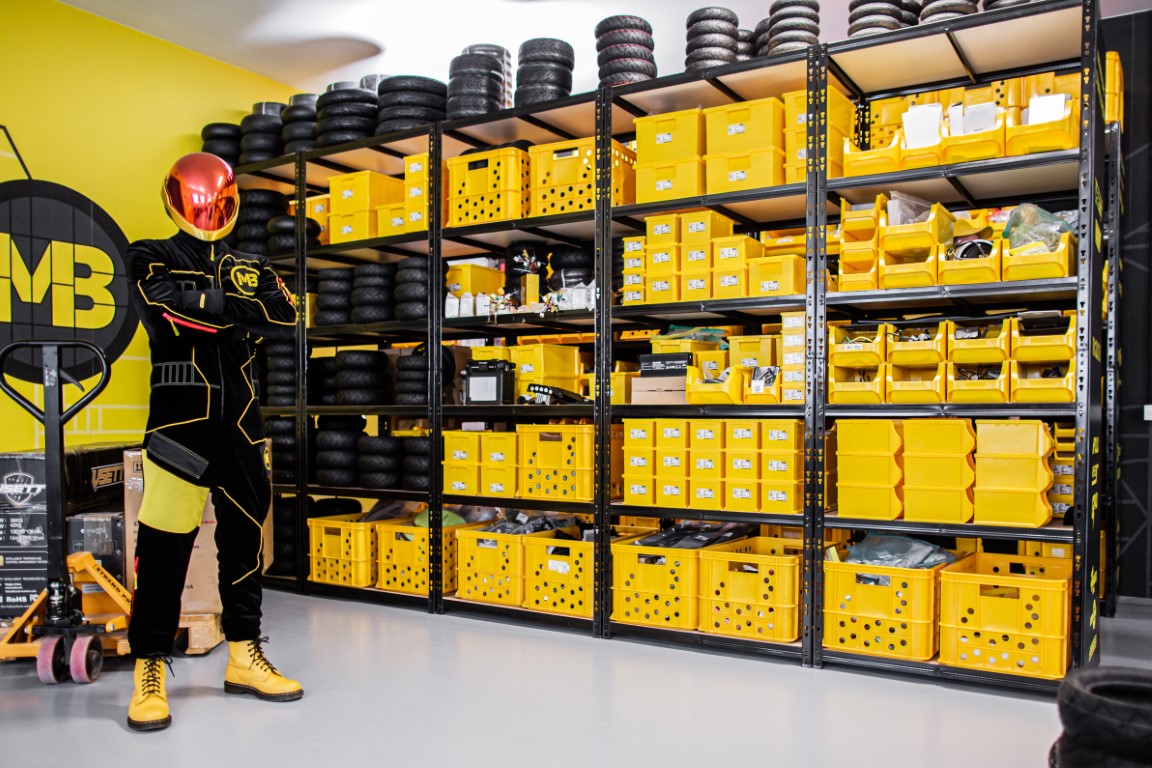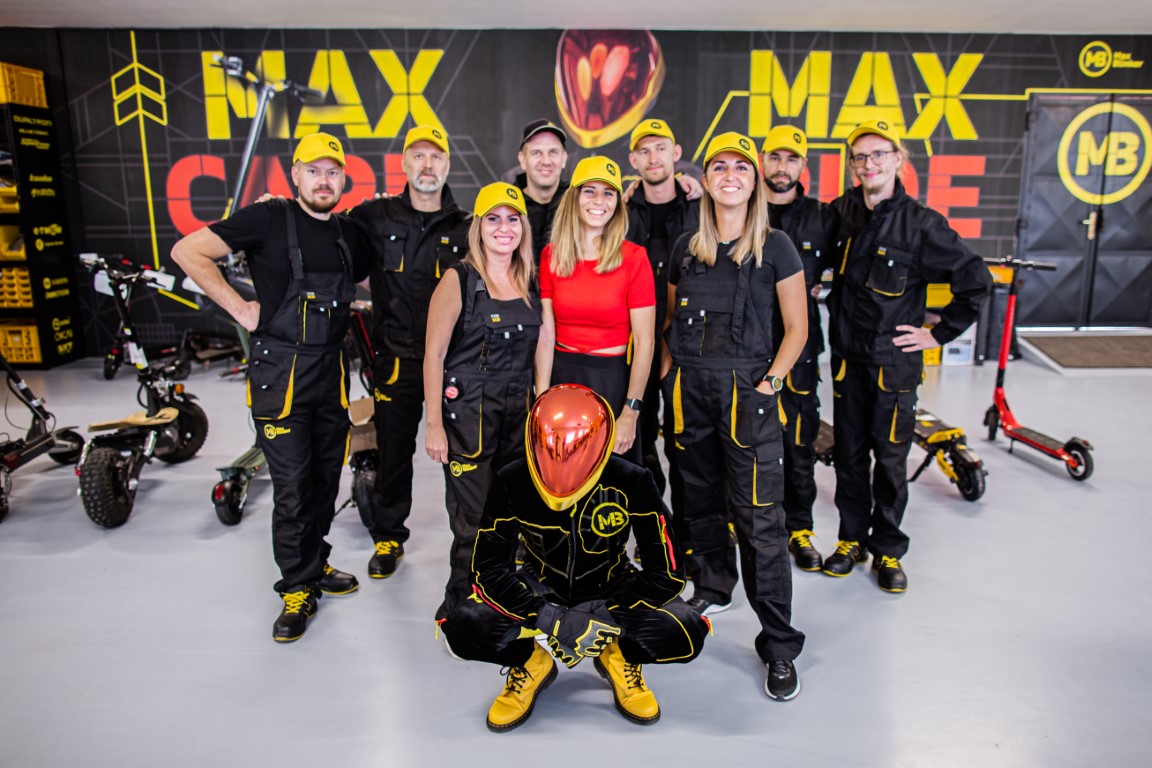 Largest warehouse of spare parts for over 20 brands in all of Europe
You can have as many service professionals as you want but unless you have a broad enough inventory of spare parts and components for them, they will be powerless. Even the best mechanic or electrician cannot repair certain damaged parts and simply has to replace them. If they are not in stock, it can take months to receive them. Our mission is to have as many as possible mobile people who love riding electric scooters and other electric personal mobility vehicles. To be able to ride them and not having to wait for them to arrive back from a service shop. That is why our highest priority is to allow you to get back to riding as soon as possible.
More info
More than 10 000 spare
parts in stock
Training and technical support
straight from manufacturers
Guaranteed repair
within the agreed deadline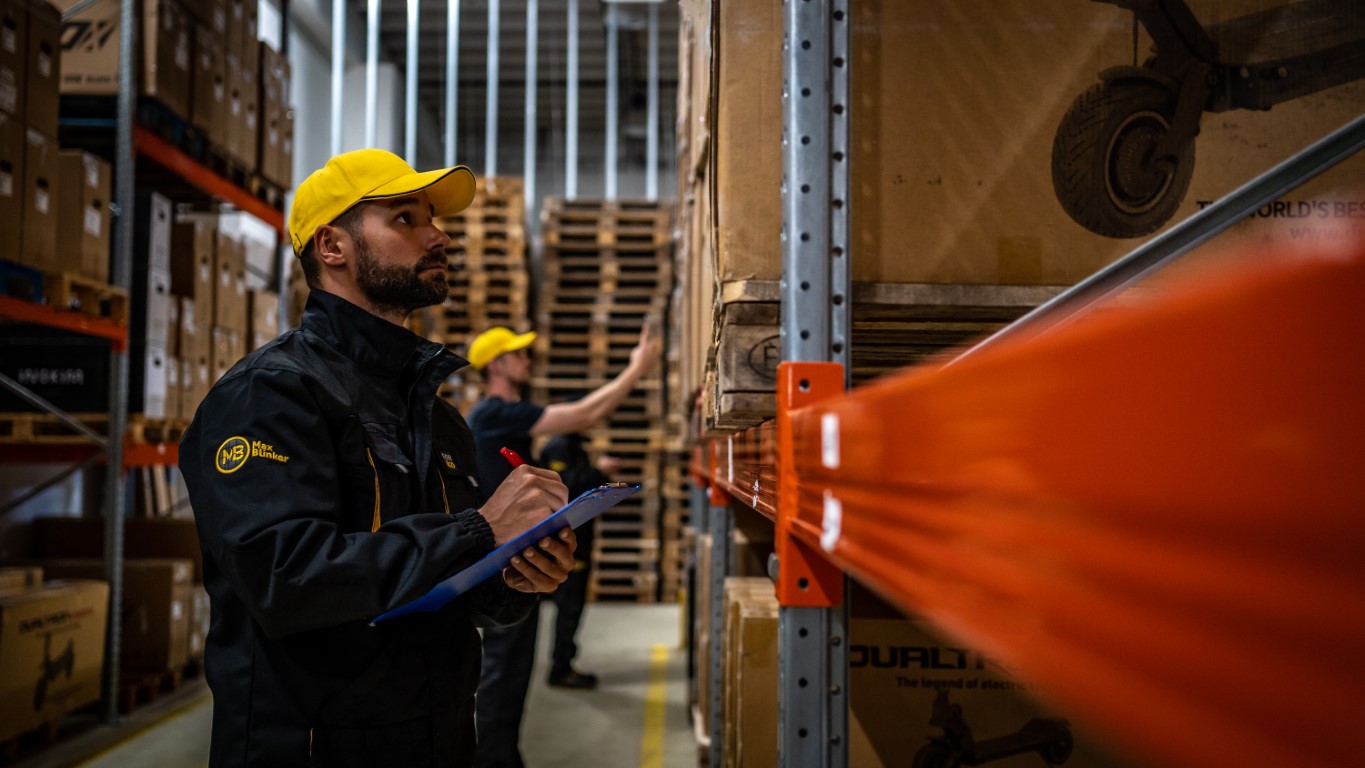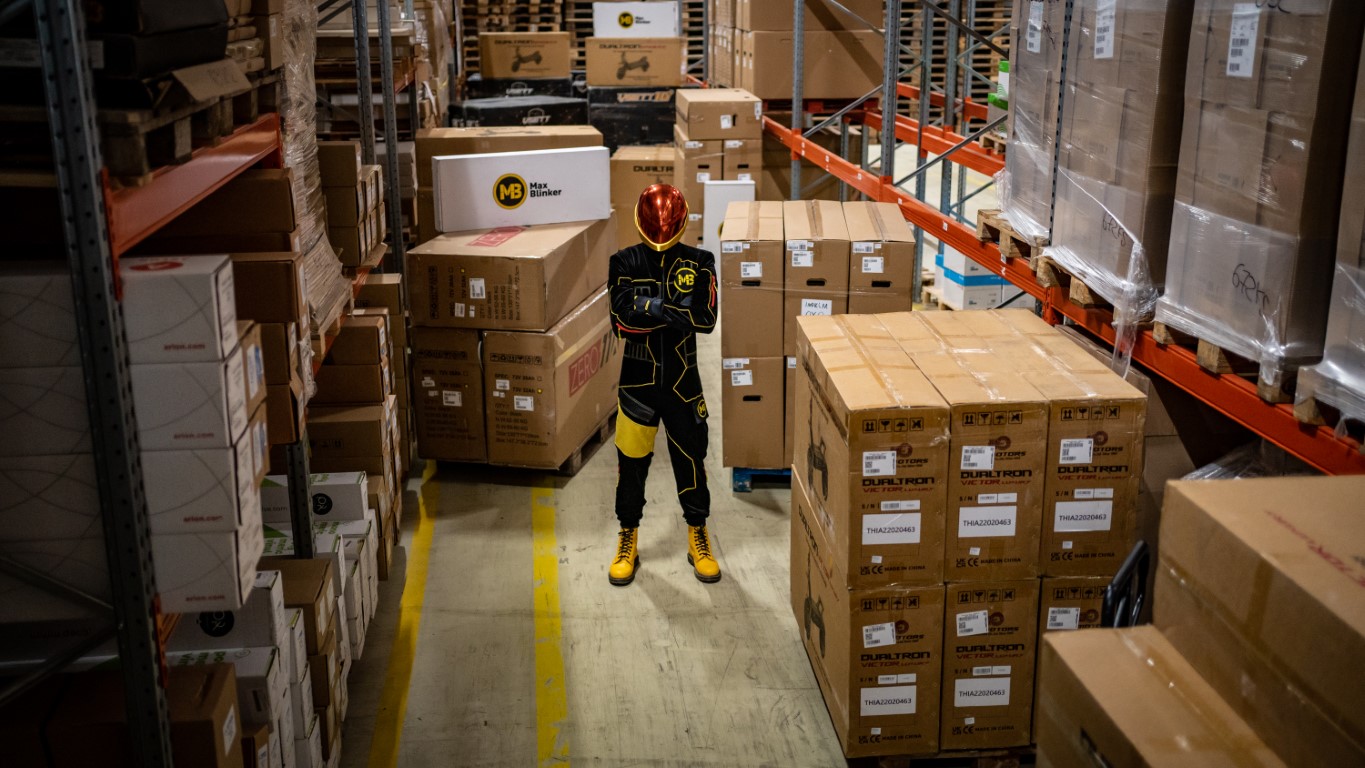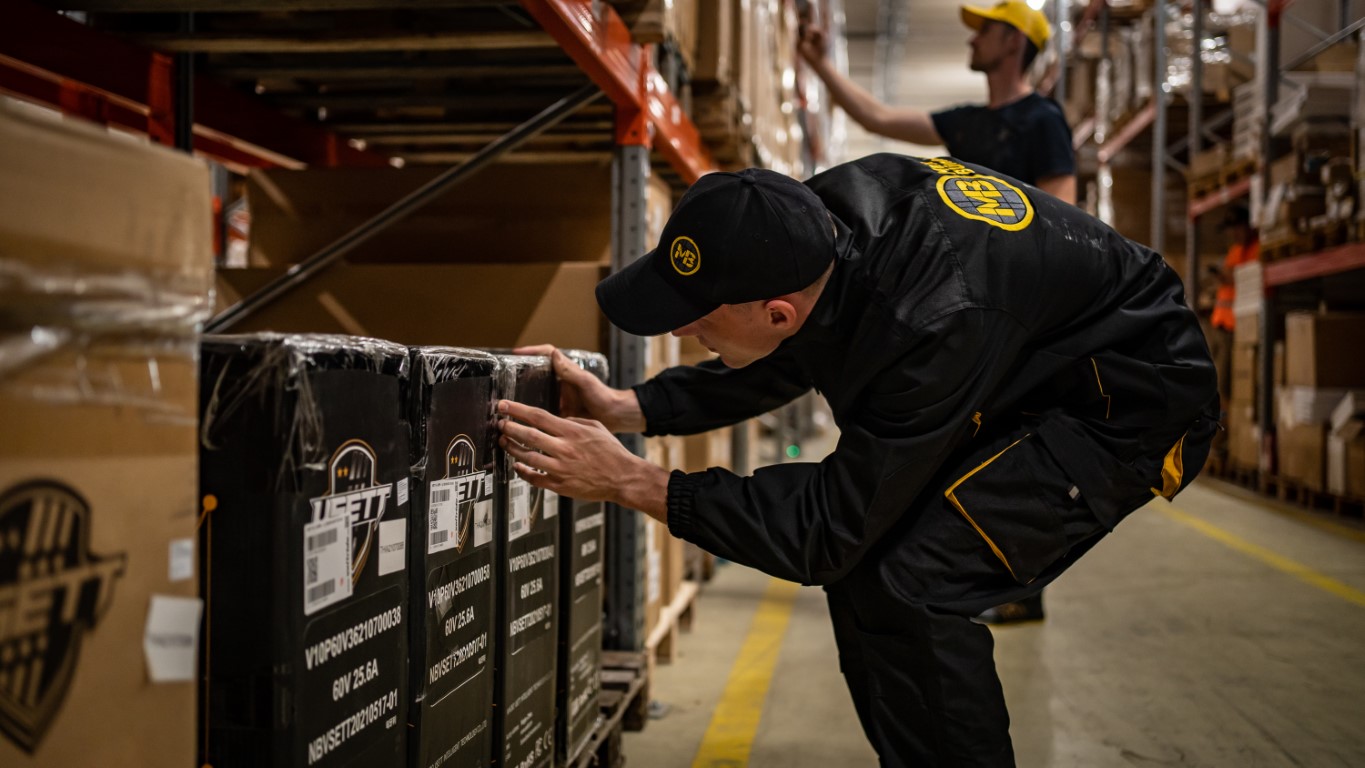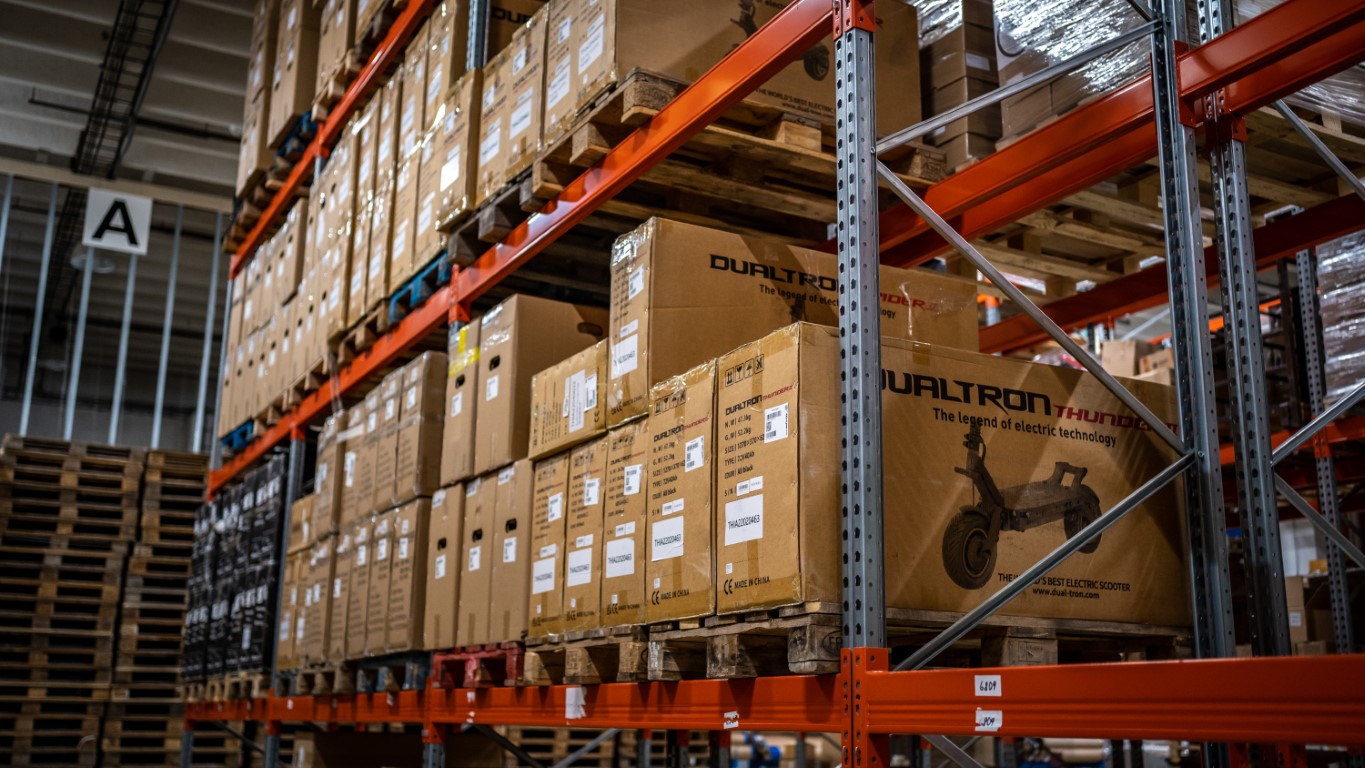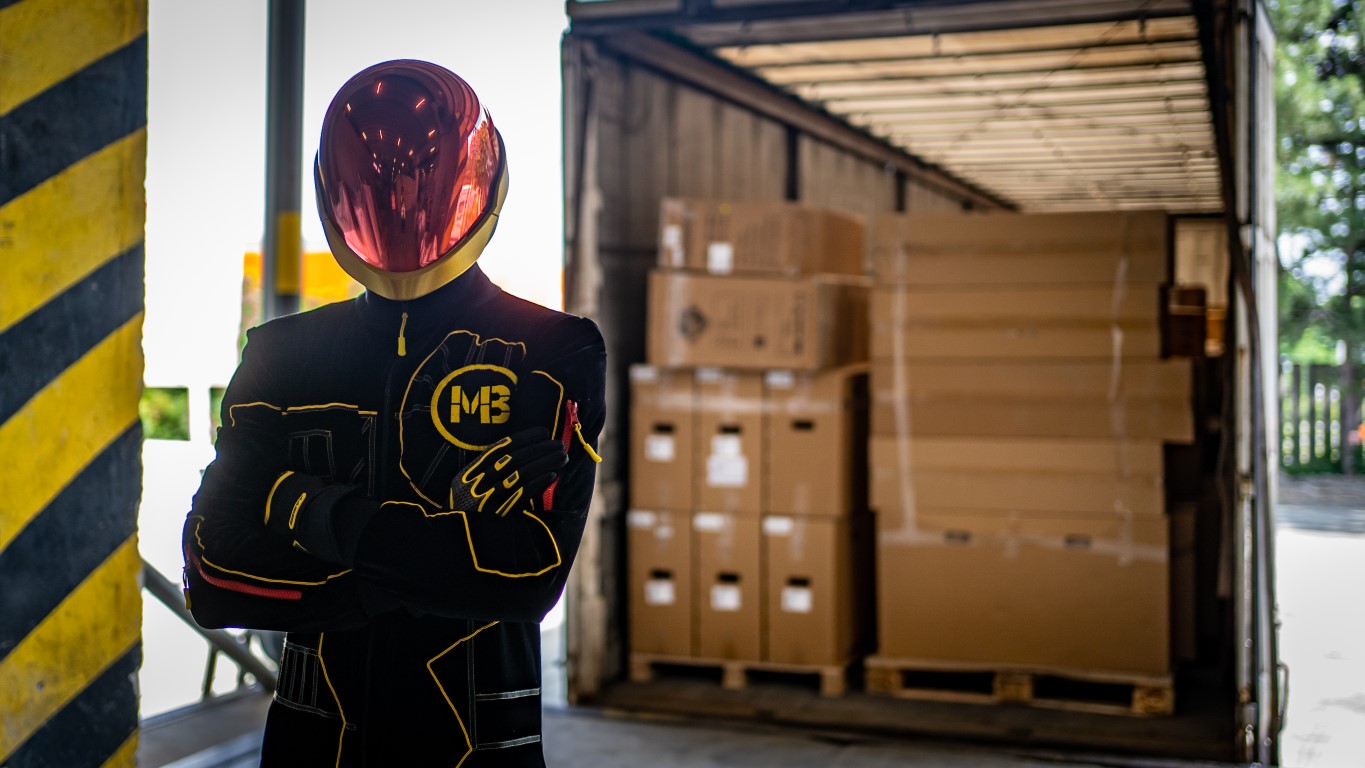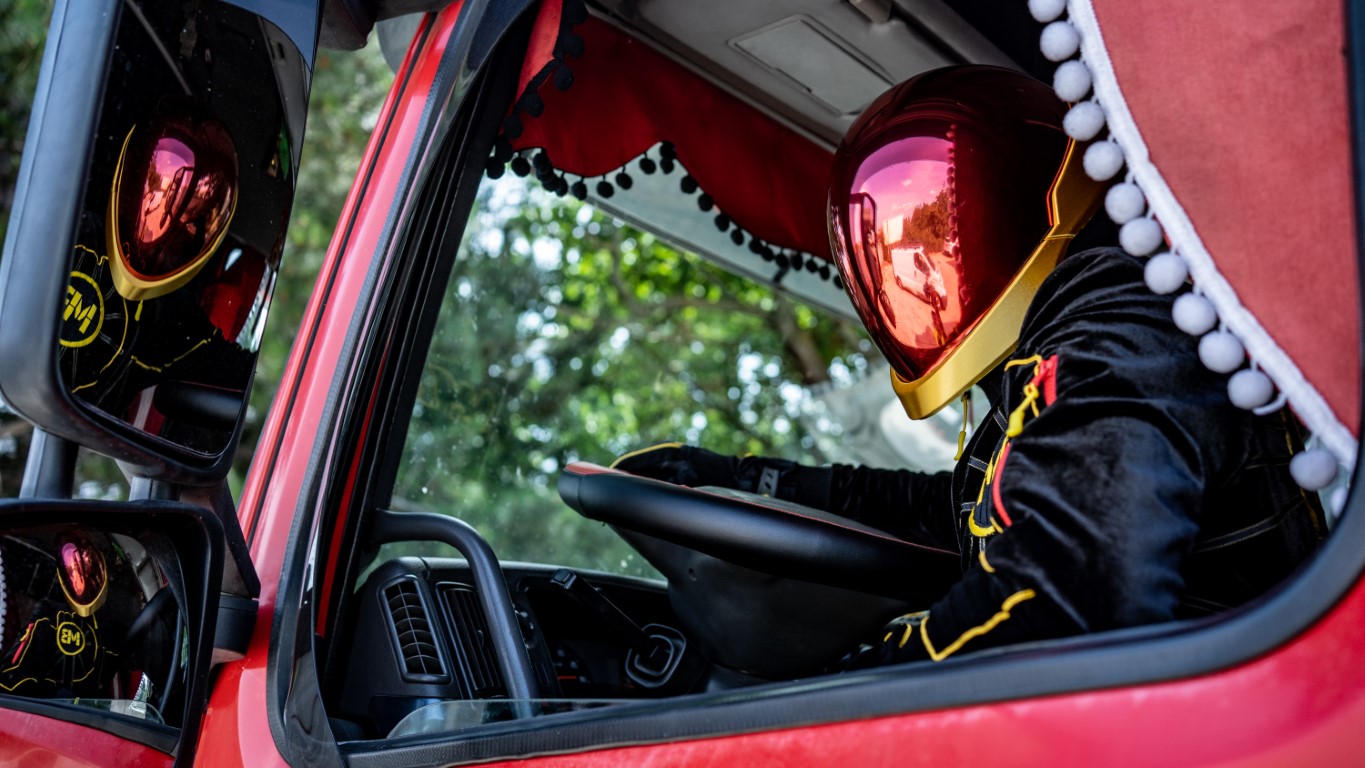 How things work
in our service center?
It is like sending your girlfriend on an exclusive trip to a wellness center for a few days. She will simply enjoy it a lot and thank you when she returns, as if she was new.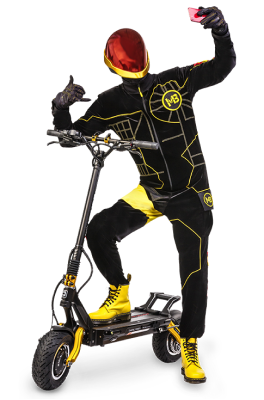 Contact us
Order online, by phone or e-mail. When ordering, please have the name of the manufacturer, model, VIN (serial) number and proof of purchase at hand. Try to describe the problem you need to solve as clearly as possible or attach a video or photos showing the problem. Based on your order, we will send a courier to pick up your scooter or other vehicle.
Order online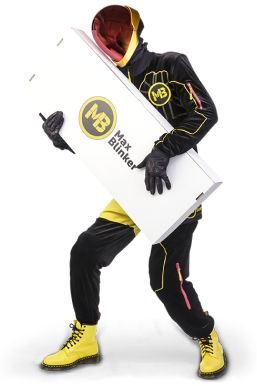 Prepare your scooter
Pack it so that it does not get damaged during transport, ideally using the original packaging. Some models may require handlebars disassembly to a state, in which you received the scooter or vehicle. If you do not have the original packaging, use a sturdy box and bubble wrap, if possible. However, the vehicle must not move freely inside the box, otherwise it will get damaged! If you are not up to the task, we can send you our specially prepared box for a fee. Do not forget the charger. Please, send the vehicle as clean as possible.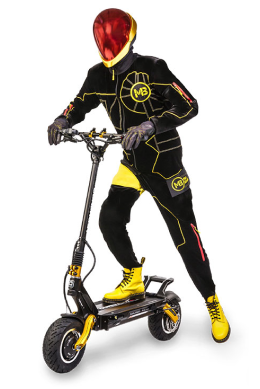 Our courier visits you
The courier usually arrives the next working day. Arrange with him/her a suitable date and time and hand over the vehicle to him/her packed as you have prepared it after ordering the service. If you have any easily removable accessories on your scooter that do not relate to your problem, such as an external speaker, please remove them before packing.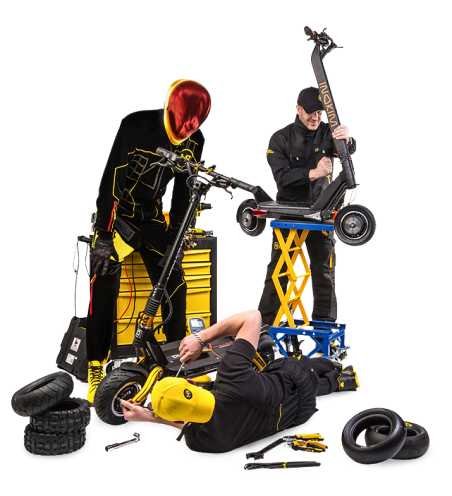 We diagnose the problem
After receiving it to our service center, you will get a confirmation and we will start working on your scooter or other vehicle. This may take a few hours or even a few days, depending on how busy the service center is at that moment. There could be several colleagues working on diagnosing your problem, depending on its nature.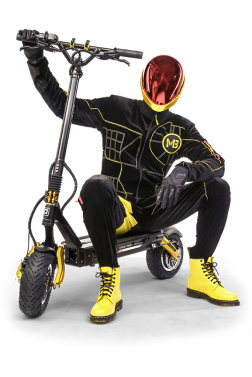 We prepare the best price offer for you or we acknowledge a repair under warranty
In case of a warranty repair, we will get straight to solving the problem. In case of paid service, our specialists will prepare a price offer for you with the estimated costs of work and parts. Once the price offer is accepted and consulted with you, we will start our work.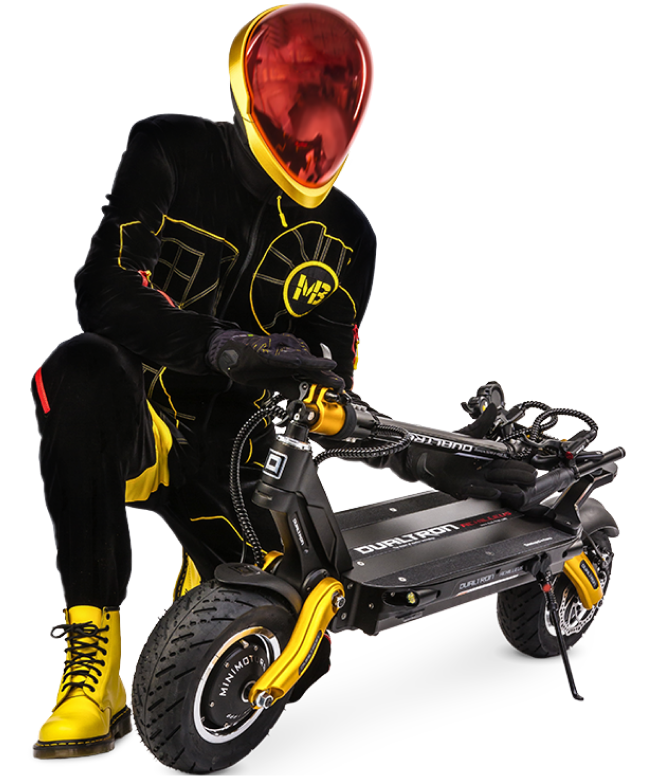 We perform the repair and test it thoroughly
Our team initiates a professional repair. If, for some reason, we do not have the required spare parts, we will order them for you express. The service will be performed by our specially trained experts as if it were their own vehicle, to which they entrust their lives in daily operation. Once the repair is complete, it will be checked by the service center director.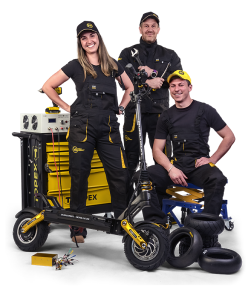 Free safety check
Every electric scooter or vehicle then undergoes our free safety check because your safety is our top priority. After all, it is a transport means and not a toy or some ordinary consumer electronics product. If we discover a problem, our specialist will contact you to agree on the next course of action.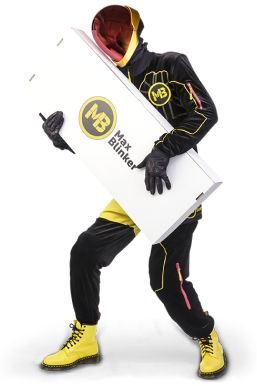 Our courier delivers the vehicle to your home
If this was a paid service, we will ask you for a payment before sending. After spending a few days in a wellness resort, we will send your vehicle to the address of your choice. It can differ from the address used to pick up the vehicle, it is up to you. Our courier will deliver the parcel to your home so that it is as convenient as possible for you. You will start enjoying a professionally repaired and rejuvenated vehicle and we will enjoy that great feeling of having helped get another rider to get back on the road.
Show all
Price list
Warranty repairs
applies to goods purchased from us
Free of charge
We do not provide warranty repairs for goods purchased from other vendors.
Max Care
first 30 days or after extension
Free of charge
Safety checks
safety is more important for us than making profit
Free of charge
We provide them during any routine or warranty service. In case of a separate check, we charge the price of transport to and from the service center.
Goods purchased from us
price of 30 minutes of work
€30 / 30 min
Goods not purchased from us
price of 30 minutes of work
€60 / 30 min
Responsible persons
Service is not only about know-how, support by manufacturers or tens of thousands of parts in stock. First and foremost, it is about people who provide it since their skills and expertise is the most important ingredient in our recipe for a happy customer. These people make sure that our team and services are at the highest level.
Company
management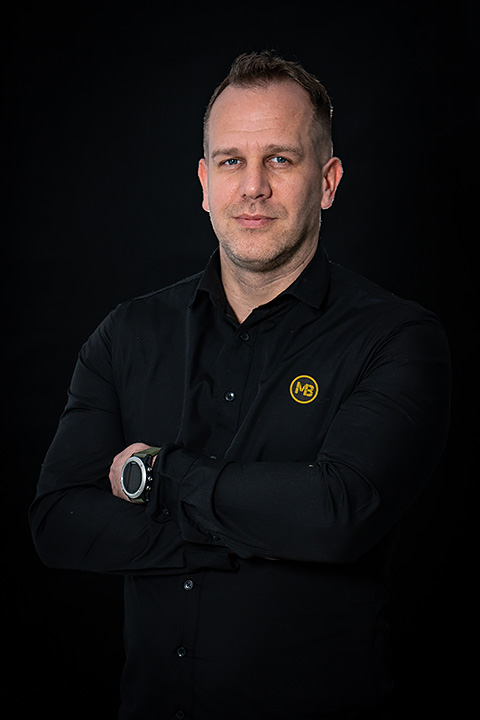 Štefan Báthory
CEO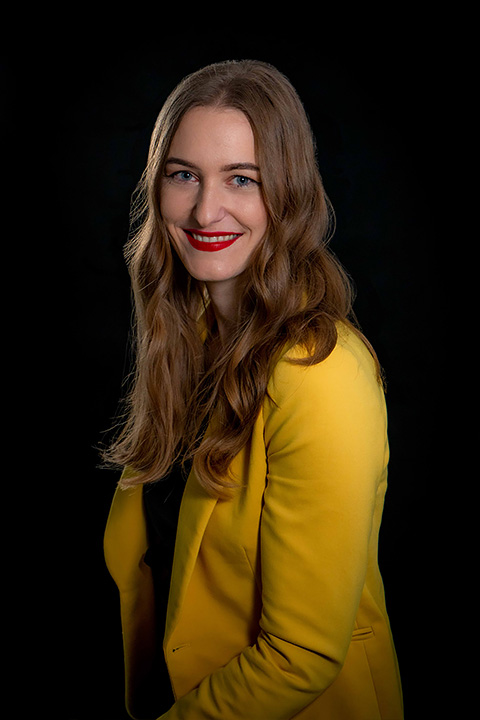 Katarína Urbančíková
Managing Director
Persons responsible for
managing the service center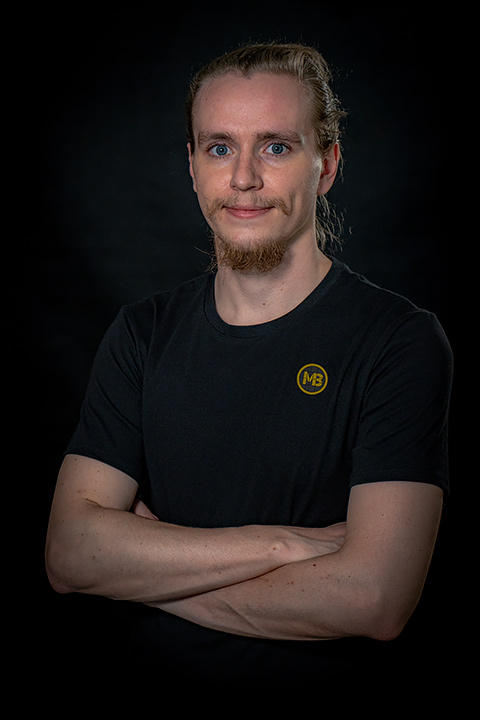 Kryštof Kouřil
Service Center Director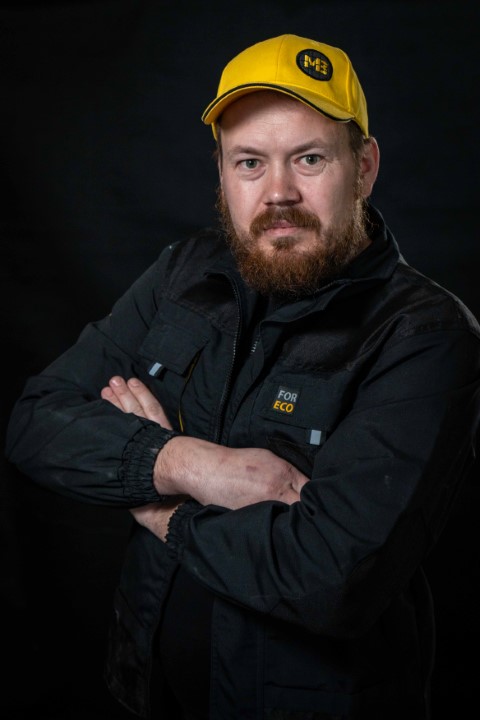 Radoslav Rampach
Deputy Service Center Director
Company
administration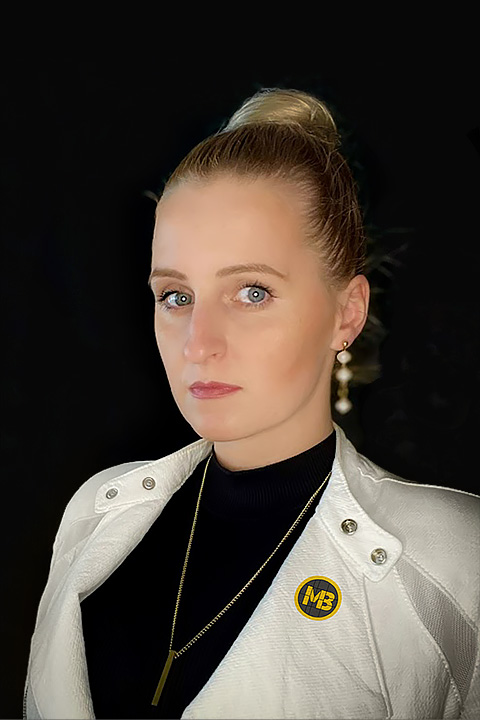 Veronika Rackovská
Head of Customer Support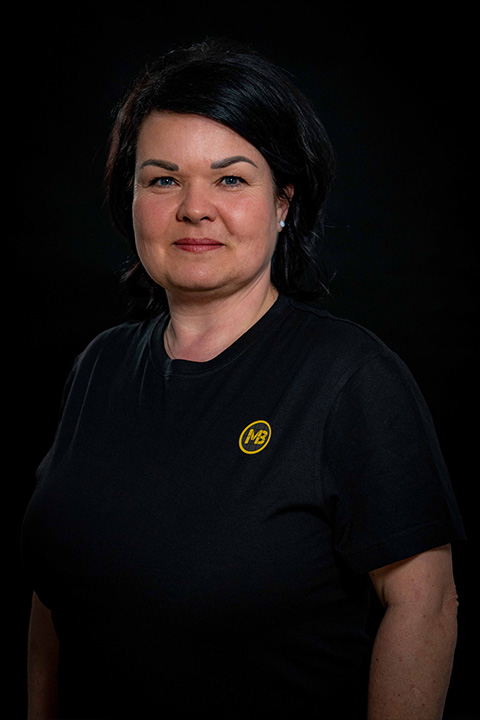 Mária Bölcs
Customer Support
Show all
Terms and Condictions
of Service and Spare
Parts Provision
If our service center is overloaded, especially during high season, we reserve the right to refuse to service equipment that was not purchased from us in order to prioritize the support provided to our customers.
We only accept products with documented origin to our service center.
As part of protecting owners, we do not accept any products to our service center with origin that can not be proven by the owner. Although we could make some profit on such undocumented vehicles, we do not provide any servicing, replacement chargers or spare parts for them. By doing so, we try to make life difficult for thieves and protect our clients so that stealing a scooter is simply not worth it. There is no problem if you own a second-hand scooter. Just ask the previous owner for the proof of purchase.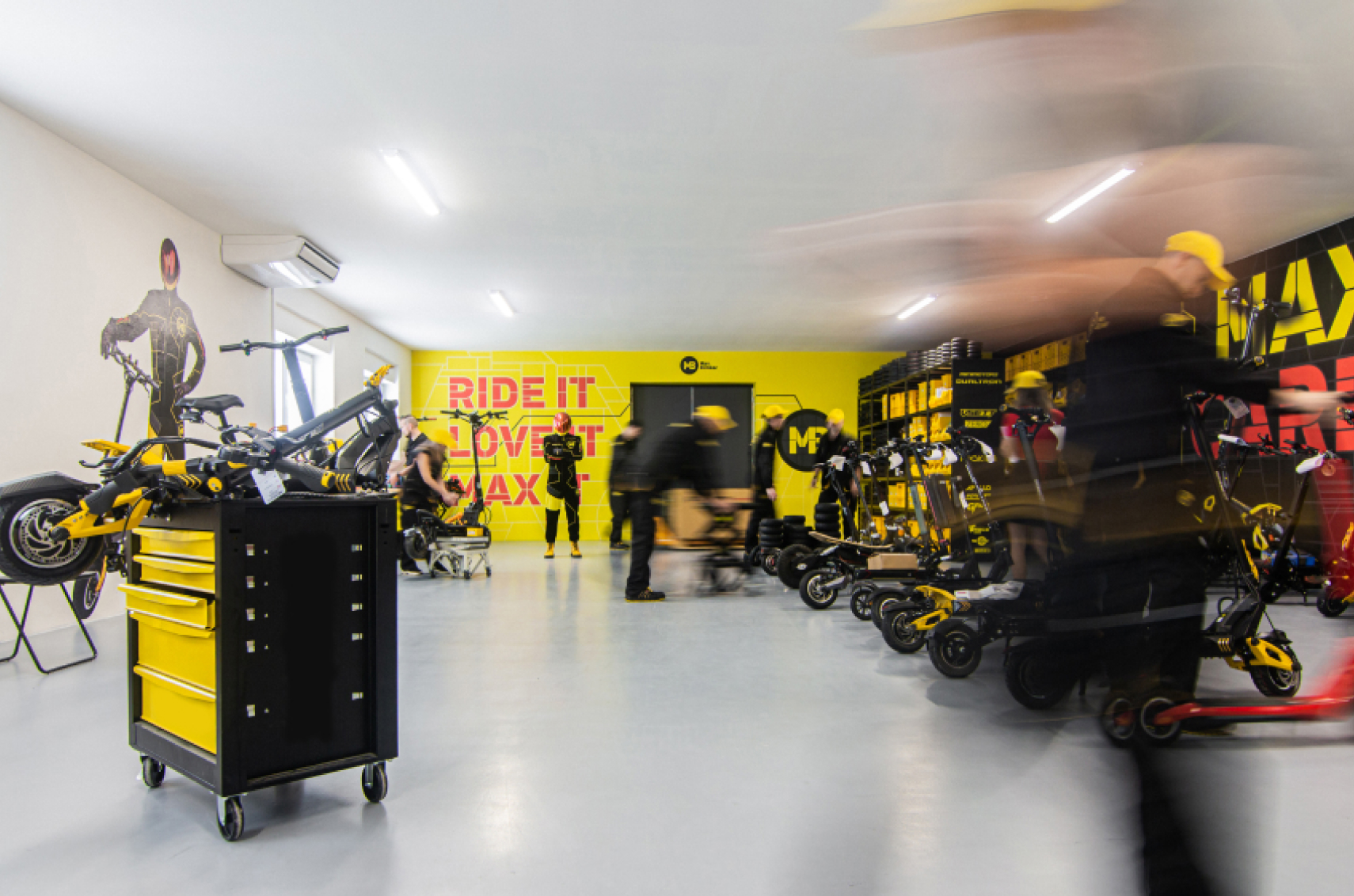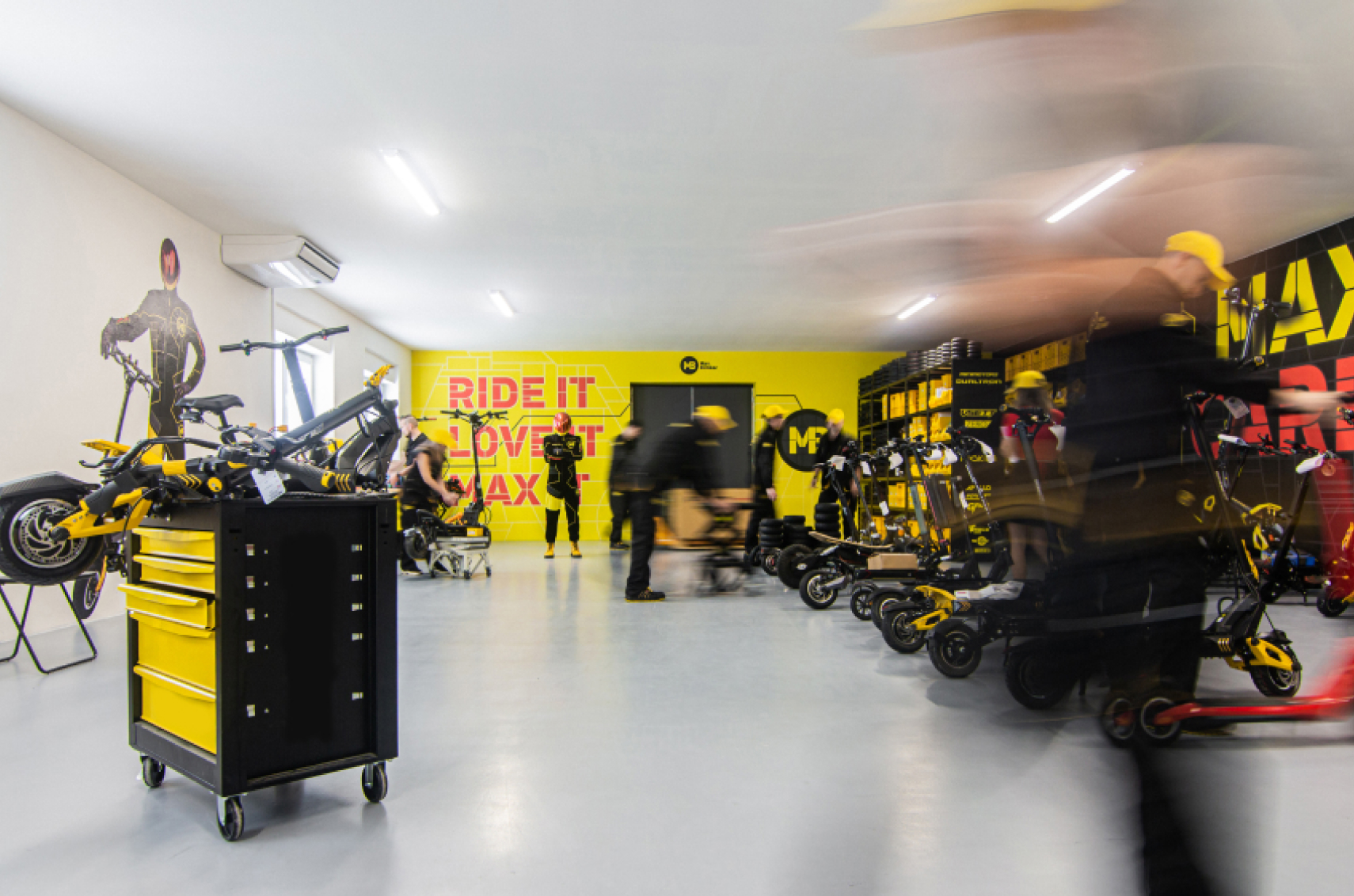 Please pack the vehicle well
Transport by courier is very safe, as long as you pack the scooter or other vehicle properly.
Use the original packaging or a box of a suitable size so that the vehicle is securely placed inside it and, at the same time, protected by bubble wrap, if possible. Do not forget to pack the charger and we also ask you to send the vehicle cleaned as much as possible. If you do not have appropriate packaging, we will send you a suitable empty box for a fee.
Original box or good packaging
Attach your charger
Clean vehicle
If you happen to somehow damage your new scooter, we will repair it free of charge*
Free Max Care for
the first month
The best ride is the one without worries! The only worry-free extended warranty and free service of personal electromobility equipment in Europe.
No unnecessary questions, worldwide warranty, free* quality repair using original spare parts.
It comes handy in case you fall, damage your vehicle while transporting it in a car, if you lend your scooter to a friend and he crashes it by his own fault or by someone else's fault, etc.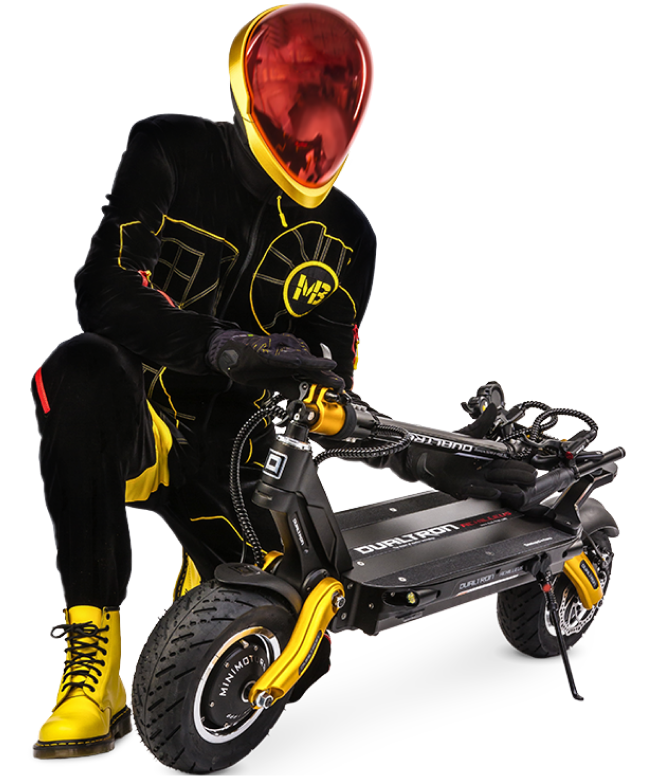 ---
* This service is subject to the terms and conditions of fair use; the repair may not be provided in certain cases (for instance, intentional damage by the owner). The service is free of charge for the first 30 days. Its extension is neither mandatory nor automatic. The use of the service is subject to a €50 fee or 10% of the value of the performed repair. Please see our Business Terms and Conditions for more details.
---